Africa Reconnect
Welcome to Run Richmond 16.19 !
April 21, 2022
Hello, my Friends!
Mark your calendars: On September 17, I'd like you to join me in Richmond, Virginia to participate in RUN RICHMOND 16.19 – the cultural running event organized by my nonprofit, the Djimon Hounsou Foundation.
We are excited to host this event in close collaboration with our partners, the Black History Museum & Cultural Center of Virginia, established running event specialist & nonprofit Sports Backers, and a growing list of local & regional grassroots organizations.
This community-powered event celebrates Unity in Diversity and commemorates the sacrifices & achievements our Black Brothers & Sisters have made to this nation over the past +400 years. Our symbolic race courses of 16.19 miles as well as shorter distances (16.19 km, 6.19 miles) will take you on a meaningful journey from the landing of the first slave ships (1619) to the most recent street art created in the aftermath of the George Floyd protests. Said courses encapsulate Black History from the 1600s until today – a history you'll be able to touch and feel … up close & personal.
Come and join us for this unique event and take a stand for Unity in Diversity!
While I have your attention … I'd also like you to know that this remarkable event is part of our AFRICA RECONNECT Event Series that my nonprofit is rolling out in Richmond (Virginia), Liverpool (UK) and Ouidah (West Africa). These are the three host cities of the Reconciliation Statues, which commemorate the appalling roles said cities played during the Transatlantic Slave Trade. When connected through straight lines these monuments not only form the Transatlantic Slave Triangle but also the Triangle of Hope.
Its inscription perfectly summarizes our intentions for this meaningful event. But see for yourself:
Acknowledge and forgive the past. Embrace the present. Shape a future of reconciliation and justice.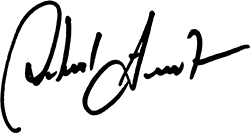 Djimon Hounsou
Chairman of the Djimon Hounsou Foundation